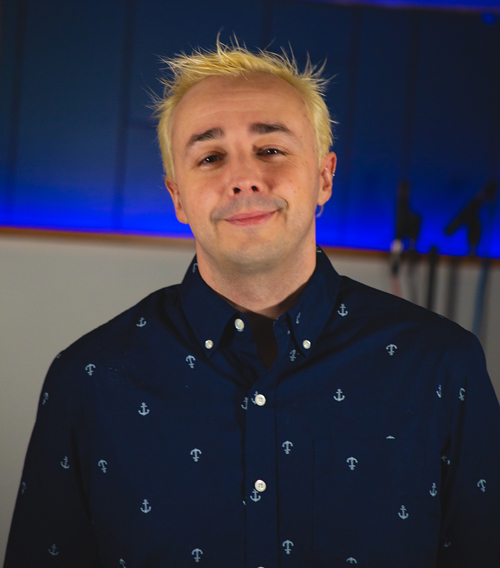 Steven Schopp, Didit's Director of Digital Services, will appear on a discussion panel addressing how marketers can best work with social media influencers to promote brands, products, and services. The event, organized by Public Relations Professionals of Long Island, will happen at Mongo's Coffee Roastery & Lounge, in Syosset, on Thursday, February 27, from 8:30 to 10:00 AM. Also appearing on the panel are Patricia D. Bokowski, CEO & Founder, NineFrogs; and Samantha Berenz, Manager of Client Special Projects at ZE Creative Communications.
Influencer marketing is a relatively new channel whose rapid growth has been enabled by the newfound ubiquity of social media platforms, including Facebook, Twitter, YouTube, Instagram, and emergent platforms such as TikTok. Brands are projected to spend in the neighborhood of $15 billion yearly on this channel by 2022, a nearly 100 percent increase over the estimated $8 billion spend in 2019, according to BusinessInsider.com. Influencer marketing is increasingly being used in many industry verticals, including Fashion/Beauty, Travel/Lifestyle, Sports, Gaming, and Fitness. But any brand or company seeking visibility through influencer endorsements can avail itself of the influencer channel.
Mr. Schopp observes that the presence of big brand spending in the influencer space may unfortunately serve as a deterrent to smaller brands' willingness to use the channel: "Influencer marketing is still in its infancy and as it gets more commercialized and consolidated, many smaller brands feel like they are getting priced out. But influencer marketing – when done right – can prove to be an extremely cost-effective strategy to accelerate your brand growth. Finding the right influencers to collaborate with and understanding how they fit with your industry and market can mean the difference between a successful campaign and one that wastes a lot of money."
While the influencer channel is growing rapidly brands — big and small — need be careful when evaluating and choosing influence candidates to endorse them. Some "edgy" influencers with large audiences have become embroiled in scandals, deceptively failed to disclose that their enthusiastic posts were paid for by marketers, or otherwise behaved in a way creating negative PR blowback for the brands paying them. Others have been exposed for maintaining fake follower counts designed to increase their apparent reach and influence. Consequently, the Federal Trade Commission is beginning to subject this nascent industry to increased scrutiny. This situation puts the burden on the marketer to make sure that it (or its agency) knows "the rules of the road" and can therefore select influencers most likely to abide by industry best practices.
As the amount of time spent on social media channels continues to grow, influencer marketing will continue to offer unique and powerful opportunities for marketers who are able to create ethical, high-impact social media influencer campaigns. If you'd like to explore these opportunities in detail – and learn how to avoid the hazards of marketing with influencers — you are welcome to attend the panel.
To register, please visit this page:
https://prpli.org/calendar/how-to-successfully-work-with-social-media-influencers/

Latest posts by Didit Editorial
(see all)