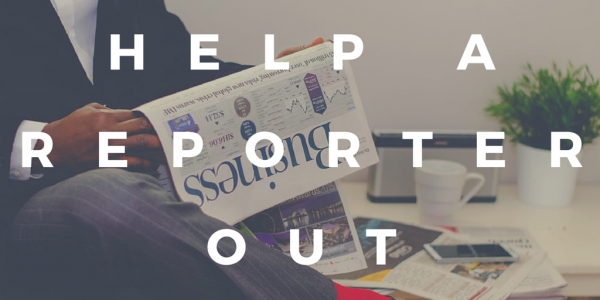 April 5, 2016: Peter Shankman's HARO (Help a Reporter Out) service links reporters and sources. Media poeple and content marketers are big users of HARO, because it lets them easily – and efficiently — source stories by crowdsourcing queries to HARO's big list of subscribers.
HARO can be a big boon to your own content marketing, as Didit found when we tested the system several months ago.
How HARO works
HARO links reporters with sources. Many major news organizations use it to solicit input on highly targeted topics. You can join HARO as a source, a reporter, or a sponsor. Once a query you make to HARO is accepted, it goes out to a large list of subscribers who've opted into the subject matter concerned.
Currently HARO subject categories include High Tech, Energy and Green Tech, Sports, Public Policy and Government, General, Travel, Business and Finance, Biotech and Healthcare, Lifestyle and Fitness, Entertainment and Media, and Education. Emails sent by HARO are segmented per each category, resulting in highly-targeted emails to each discrete audience that are perceived by their recipients as relevant and timely.
To test the system, we put out a query on the topic of "Grey Hat" SEO. What tactics had experts seen "in the wild?" What were the pros and cons of using these methods?
Results
Within 36 hours after the query was published to HARO's email list, we received dozens of excellent responses from sources. We included the best of these responses in an article that we guest-published to a prominent digital marketing site. The remaining responses were recycled into a second article that ran on the Didit blog.
When these article were published, we did three things:
1. We notified each participant via e-mail that the articles had been published, thanking them for their contribution.
2. We also notified them via direct messaging on Twitter that the articles were available. (Two custom bitly URLs was used so we could see which of them actually acted upon the message.)
3. We promoted the article via our own social channels, making sure to use the "@" symbol so that each source was notified again in their live feeds.
The result was an article that was widely shared on social media, resulting in elevated visibility for the article author, and all the sources mentioned in the piece.
Conclusion
The most work required in the entire process was doing the research necessary to compose a credible list of questions for HARO respondents. Once this had been done, it was a simple matter of cutting and pasting these questions into HARO's easy-to-use interface, submitting our query. Once the answers from our sources had been received, a couple of hours of additional work was needed to frame their responses and add any additional context required, but this work was minimal.
Using HARO to distill expert opinion on virtually any business related topic under the sun is a great way to move your content marketing to a higher level. If draft a great list of questions, and are able to reach a great group of people, the result can be a news-worthy, link-worthy article. If you can go the extra mile and systematically reach out to each of your respondents, your articles might just go viral, resulting in superior performance for you – or your client.

Latest posts by Didit Editorial
(see all)
Summary
Article Name
How HARO can help out your content marketing
Description
HARO (Help a Reporter Out) connects journalists with sources. Didit tested HARO and found it to be a huge asset to our content strategy.
Author