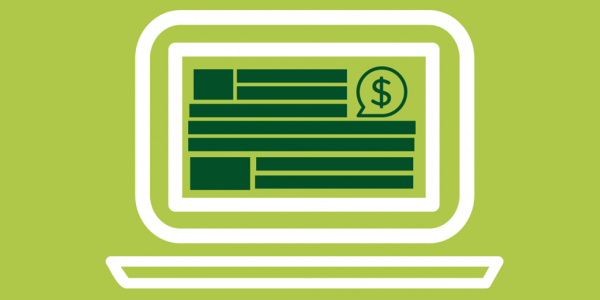 July 30, 2015: "Native advertising" describes a kind of advertising that's exploded in popularity on the Web in the past several years. Spending on native ads is projected to grow to $7.9 billion in 2015— a 32 percent increase over spending in 2013. By 2018, it's expected to top $21 billion a year.
Why is native advertising so popular? Because conventional banner ads perform very poorly — both for the user (whose overexposure to them has led to a condition termed "banner blindness") and the advertiser (whose click-through and engagement rates are usually pathetically low).
Critics of native advertising call it inherently sneaky and underhanded. Bob Garfield, host of the popular NPR radio show "On The Media," said the following at a Federal Trade Commission workshop on Native Advertising held in December, 2013: "It's all based on the reader or viewer (of the ad) being confused…native advertising is not merely a deception, with publishers and agencies, it is a conspiracy of deception. It is a hustle, a racket, a grift."
Native Ad Formats
Native ads come in many forms. There are in-feed ad units (such as the type seen on Facebook or Twitter), Recommendation Widgets (often seen "below the fold" on popular web sites), Promoted Listings (often seen on eBay and Amazon.com), and unique custom ad units co-created by the advertiser and the publisher.


You've probably noticed native ad units on popular web sites such as Yahoo, the Huffington Post, and even the New York Times. Such ads often appear to be editorial units and are typically set off by the words "you might like," "from around the web," "you might have missed," or other language that indicate — in a very low-key way — that a given item of content has been paid for by a sponsor. In some cases, such ad units might also be labeled "sponsored content" or "sponsored by."
There are many native ad networks today (you can find them by Googling "native ad networks") distributing native ads through their relationships with publishers. Many of them are "self-serve" (which means you can run ad campaigns without using an ad agency or other intermediary).  In some cases, native ad campaigns can be run by publishing the site publisher directly.
Best Practices
Currently, the U.S. government does not regulate the native ad industry, although the Federal Trade Commission — the agency responsible for enforcing laws against deceptive advertising and marketing — has taken a strong interest in the subject.
Some in the ad industry speculate that the FTC may issue formal regulations concerning native advertising in 2015. But right now, the IAB (Internet Advertising Board) is the only organization setting any rules, and these "rules" are voluntary:
Use language that conveys that the advertising has been paid for, thus making it an advertising unit, even if that unit does not contain traditional promotional advertising messages.
Be large and visible enough for a consumer to notice it in the context of a given page and/or relative to the device that the ad is being viewed on.
The IAB advises that "regardless of context, a reasonable consumer should be able to distinguish between what is paid advertising vs. what is publisher editorial content."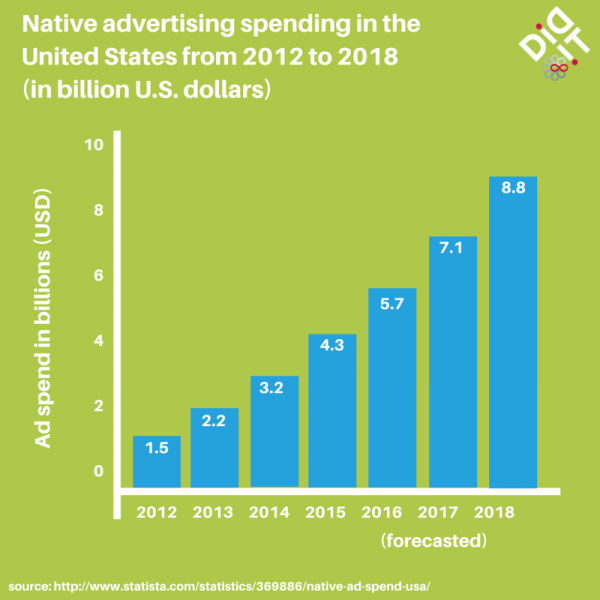 Is Native Advertising for you?
Native advertising may perform better for you than many traditional web ad units, because native ads can uncomfortably blur the traditional line between ad and editorial, thus leading to consumer confusion,  it's important to choose ad formats and ad networks very carefully.
If you are contemplating a relationship with a native ad distributor — or directly with a publisher hosting native ads — take time to familiarize yourself with the ad formats and contexts in which native ads are delivered to consumers.  Ask yourself this:  would you, as a reasonable consumer, have trouble distinguishing a given native ad unit from an editorial unit? Unless the answer is "no," you're probably better off choosing a method of advertising which is more direct, easier to disclose, and less likely to cause a negative reaction from your target audience.
If you're interested in learning more about native advertising, the IAB's Native Advertising Playbook is a useful place to begin:  http://www.iab.net/media/file/IAB-Native-Advertising-Playbook2.pdf

Latest posts by Didit Editorial
(see all)
Summary
Article Name
Is Native Advertising Right for You?
Description
We discuss the best practices when it comes to native advertising. Are native ads right for your business?
Author