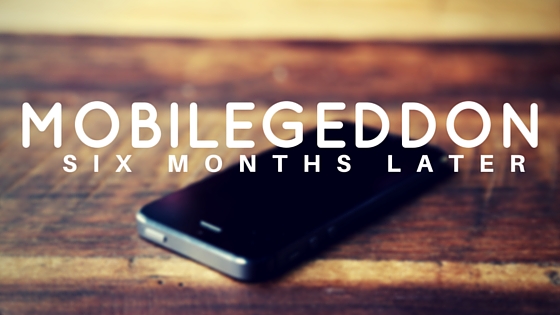 October 19, 2015: When last we surveyed the sites of large NY-based advertising agencies back in April 2015, we found that only 73 percent were fully "mobile-friendly" according to Google. Of the 104 sites tested, only 76 passed Google's Mobile-Friendly Test.
But six months after the "Mobilegeddon" date of 4/21/2015, we find a markedly improved picture. 9 agency sites that originally failed Google's test are now in full compliance, yielding an above-average industry compliance rate of 81.73 percent.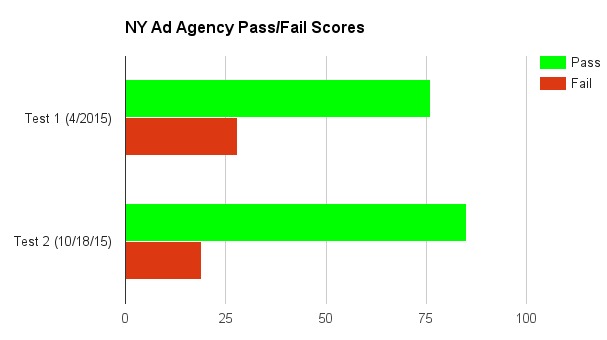 This is good news for New York's agency sector, which needs to up its game to compete for digital dollars. Mobile usage is growing, digitally savvy prospects often use their mobile devices for research and due-diligence tasks, and agency sites  often serve as working demonstrations of the digital capabilities — as well as the creative sensibilities — of the agency.  And, as Google has indicated, mobile-friendly sites will be favored in mobile search results over those which are not.
The following sites — which originally failed Google's Mobile Friendly Test, now happily pass the test. Their management is to be congratulated for taking the steps required to bring their sites up to date:
Agency Site Became Mobile Friendly After 4-21-15 ("Mobilegeddon Day")
Atmosphere Proximity  http://www.atmosphere.net/
Campfire http://campfirenyc.com/
Fearless Company http://www.fearlesscompany.com/
Red Antler http://redantler.com/
Rosetta http://www.rosetta.com/
SS+K      http://www.ssk.com/
STEAK   http://www.steakgroup.com/
Story Worldwide http://www.storyworldwide.com/
The Concept Farm http://www.theconceptfarm.com/
Unfortunately, there remain a number of agency sites that have not yet made the improvements necessary to pass Google's mobile-friendly test. We cannot say why these sites have not been upgraded six months after the deadline has passed:
Agency Site is not Mobile Friendly 180 Days After "Mobilegeddon"
Anomaly http://anomaly.com/
Area 17 http://www.area17.com/
Barker DZP http://barkernyc.com/
Berlin Cameron United  http://www.bc-p.com/
Bolds Creative   http://www.boldscreative.com/
Core Industries http://core-industries.com/
Dancing Diablo  http://dancingdiablo.com/
DDB NY http://www.ddb.com/
Dedica Group    http://www.dedicagroup.com/
Dentsu America http://www.dentsuamerica.com/
ENGINETHREE  http://enginethree.com/
Generation http://generation.is/
Gotham http://www.gothaminc.com/
Jugular  http://jugularnyc.com/
McCann http://www.mccannworldgroup.com/
Merkley & Partners http://www.merkleyandpartners.com/
Mother http://www.mothernewyork.com/
Publicis http://www.publicis.com/
UniWorld Group http://www.uniworldgroup.com/
Let's hope the sites listed above upgrade before too much additional time elapses. While it's impossible for us to say whether the sites listed below lost mobile search rankings or traffic, two reliable studies — one from Adobe, the other from Stone Temple Consulting, should give their management some concern.  For example, Adobe reported that "the negative effects of Mobilegeddon on sites that were not optimized for mobile resulted in a decrease of up to 10 percent in organic traffic." Stone Temple's analysis of 50,000 sites before and after April 21 indicate that "nearly half of (non-mobile friendly sites) dropped in rankings, and 2.3 times as many dropped as went up. In contrast, the Mobile Friendly pages fared much better, with an overall increase in rankings."
Beyond the traffic and rankings issue, Madison Avenue ad agencies — which generally care about branding — should know that mobile-friendly sites are generally more modern looking than those designed for large-format desktop screens, creating a more favorable agency branding experience — even on desktop devices — that is more likely to appeal to today's generation of digital-savvy customers and prospects.

Latest posts by Didit Editorial
(see all)
Summary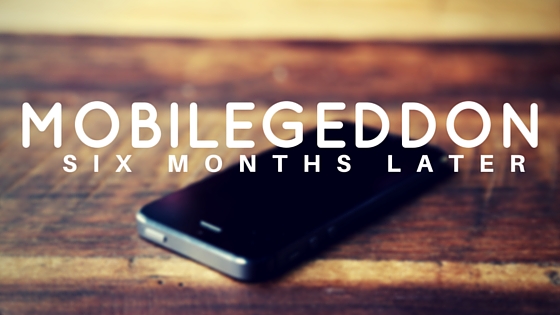 Article Name
Madison Avenue Becomes More Mobile-Friendly
Description
180 days after "Mobilegeddon Day," Madison Avenue has made stride to improve the mobile-friendiness of agency sites.
Author