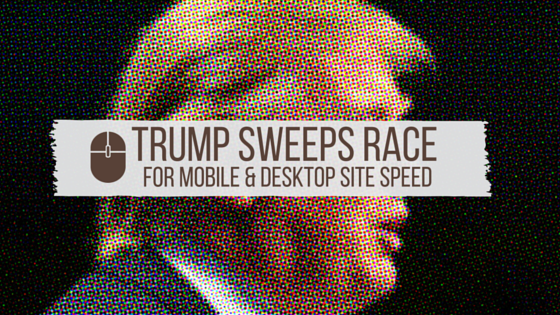 February 2, 2016: Donald Trump may have suffered a defeat in yesterday's Iowa primaries, but it's far too early to count him out in the competition for the hearts and minds of mobile and desktop searchers, surfers, and viewers.
According to a new survey conducted by Didit examining the performance of GOP candidate web sites, Trump's official campaign site was noticeably faster than any site in the competing GOP field, scoring a scorching 67 on Google's Mobile Page Speed test and a winning 83 on desktop. No other GOP candidate even came close.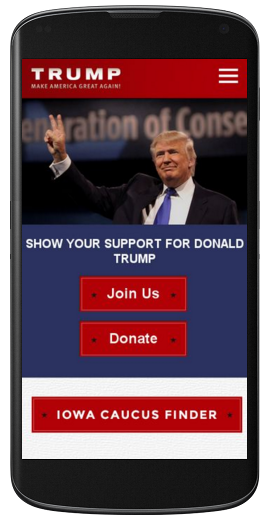 Obviously, site performance is a poor proxy for electability (if it weren't, democratic candidate Martin O'Malley, whose site scored 55 on mobile and 81 on desktop, wouldn't have withdrawwn fromt the race last night).
But Trump's technological prowess — or at minimum his ability to field a team that clearly knows what it's doing in respect to fielding a high-performance website — is worth noting. Mr. Trump is already by far the most influential candidate in terms of social media, and has built an infrastructure robust enough to support a mass audience. This advantage may be leveraged in the months to come. Irrespective of what happens politically in the next few months, it's clear that he's built a high-performance platform up the challenge of wooing both mobile and desktop surfers to his cause.
Note: the source for this data is Google's PageSpeed Insights tool, which can be reached at: https://developers.google.com/speed/pagespeed/insights/ All tests were run on the afternoon of February 1, 2016.
[gdoc key="https://docs.google.com/spreadsheets/d/14TELm1yeXYiaFrn8HmhkBZF7pBoe6MVFUrMVnp6o0oo/edit?usp=sharing"]

Latest posts by Didit Editorial
(see all)
Summary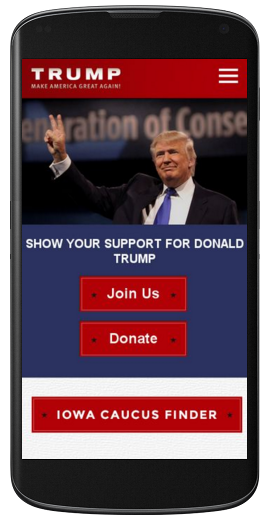 Description
Donald Trump may have lost in Iowa, but he's winning the mobile and desktop speed wars online. DonaldJTrump.com was faster than any other candidate, both on mobile and on desktop, acording to Google's PageSpeed tool.
Author