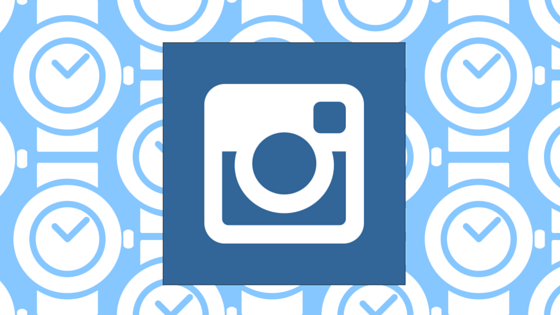 March 17, 2016: When Instagram announced that its users' streams will no longer be chronological, it joined social giants like Twitter and Facebook, which both recently made streams more "user-centered" than time-centered.
Why the change? According to Instagram, users miss 70% of their feeds, on average. This subtle (but important) change will allow users to see the posts that "matter to them," according, of course, to Instagram's algorithms.
From their blog: "The order of photos and videos in your feed will be based on the likelihood you'll be interested in the content, your relationship with the person posting and the timeliness of the post. As we begin, we're focusing on optimizing the order — all the posts will still be there, just in a different order."
So how will Instagram guess what you want to see? We can't help but figure that a lot of that information will come from Instagram's owner, Facebook. Have no fear if you haven't updated your Facebook interests in years (I'm right there with you). The data will also likely be based on the accounts you engage with the most, some timeliness, and accounts you're "likely to" enjoy the content of. Or, as Instagram puts it: "If your favorite musician shares a video from last night's concert, it will be waiting for you when you wake up, no matter how many accounts you follow or what time zone you live in."
This is certainly not a surprising move. Facebook's switch to curated feeds was a major power play that sent a message to businesses and brands: if you want your content to be seen organically, it has to be extremely engaging. Instagram is moving further and further into the monetization club, and this is just another way they can convince brands to "pay to play," especially after rolling out their "open for all" advertising program.
If you're not already producing unique, engaging content for your business, Instagram is probably not the place for you anyway. As a highly visual and highly selective social network, fans don't really want to be "sold" anything against their will. If you are on Instagram, it's definitely time to step up your content, engage with your loyal fans, and make sure that you post relevant, timely content.

Latest posts by Didit Editorial
(see all)
Summary
Article Name
Instagram Changes Up the Order of Your Stream
Description
Instagram announced that it will no longer have chronological streams-- instead opting for a "curated' stream like Facebook and Twitter.
Author