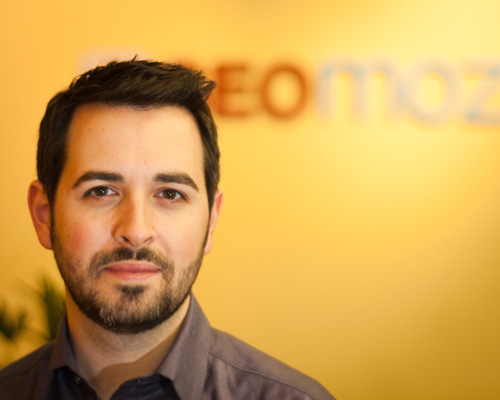 March 4, 2014: Content Marketing is hot – a $43.9 billion a year business, according to the Custom Content Council, growing at 9 percent a year. 86 percent of B2C marketers, and 82 percent of B2B marketers, used it in 2013, according to the Content Marketing Institute.
So the Content Marketing business is booming, but Moz.com's Rand Fishkin – who knows a thing about emerging marketing trends — is worried that chillier times may be just ahead. On February 6th, 2014, he published Content Marketers Could Become Their Worst Enemy, a warning to exponents of Content Marketing that a vicious cycle of "content fatigue" might already be in operation.
"8,765 hours is all that any of us have in a year," Fishkin wrote. "We are producing more content, and we're promoting that content more and more over wider and wider arrays of channels. That's exactly what marketers should do… but it's also going to inevitably mean more competition for the same eyeballs."
We're bullish on Content Marketing at Didit, because we know what it can do for clients – both B2B and B2C – to cut through the clutter. But we wanted to reach out to Rand because he's an incredible trend spotter as well as an expert analyst. Should we – as an industry — be scared? Resolved? Is there still time to take shelter from the coming storm?
Didit: Your recent article made a lot of waves in the Content Marketing Community. It seems content creation ROI will level off as performance flattens out and expenses increase. Have we entered the era of peak content?
Rand Fishkin: I don't think content ROI will level off, but I do believe that those producing content as a marketing strategy will need to continuously and rigorously improve the quality of work they do in order to keep up with a more competitive market and more demanding audiences. I also don't think we've yet hit peak content, but I surmise it's around the corner – perhaps in the next 2-4 years.
Didit: What will be the early warning signs that a "Content Apocalypse" is upon us?
Rand Fishkin: Apocalypse is a very strong word (and one I wouldn't use) 🙂 Early signs include the dearth of value provided by the production and promotion of what we've classically called "good content," as well as the massive growth of "content marketing" teams, individuals, and consultants/contractors.
Didit: What kind of companies will fare best if and when the era of "peak content" arrives?
Rand Fishkin: Companies that have unique access to their audiences will fare better than those that are clamoring to compete in crowded spaces (e.g. in-app messaging or homegrown, opt-in email lists vs. Facebook & Twitter). Those companies that are especially creative and create uniquely valuable content (meaning it is both one-of-a-kind and provides something of worth to those who consume it) will also fare better than their peers.
Didit: As they say in Game of Thrones, "Winter is Coming." What forms of content will be hardy enough to survive?
Rand Fishkin: I don't foresee any given form of content dying entirely, but oft-employed and overused formats (like infographics, blog posts, whitepapers, videos, etc) will have to be much better to stand out from the crowd. More creative and unique formats (interactive tools, new kinds of visuals/animations, etc.) will have an advantage.
Didit: What will the icy landscape of a post-content digital world look like? Will I have to pay people to read the articles I write? Will paid media be the only media?
Rand Fishkin: I seriously doubt that. The value of free content is still tremendous – it can help individuals and companies alike build thought leadership, build audiences, earn attention, and drive traffic. The "icy landscape" won't be particularly icy. I see it more as being red-hot, and content producers all trying to start fires big enough to get noticed.
Didit: You advise that the best way for marketers to avoid the inevitable is create "runaway incredible" content and promotion. What are the elements of "runaway incredible" content and promotion?
Rand Fishkin: Incredible work can have numerous associated attributes, but a few that I've observed are:
Remarkable user experience (meaning that those who experience the work find great simplicity, ease, and pleasure in consuming it).
Innately shareable and share-worthy (meaning the content creates an incentive, emotionally, financially, self-interest-wise, or other to share it).
Emotionally resonant (meaning a bond forms between the content and those who consume it).

Latest posts by Didit Editorial
(see all)