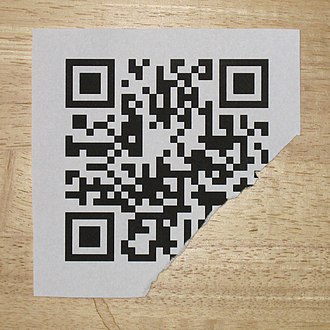 QR (Quick Response) Codes are useful marketing tools that remove friction from the customer journey, thus boosting conversion rates. These machine-readable images can easily be scanned by smartphones, allowing the marketer to instantly transport the user to the marketer's URL of choice. They make life easier for users (who no longer have to type in long web addresses to learn about the marketer's offerings) and for marketers  (who can instantly track the effectiveness of a QR-enabled marketing campaign by looking at their site analytics).
While QR code-enabled marketing campaigns can be highly effective when done correctly, implementing mistakes can render them useless.
Here are 10 common mistakes that marketers often make regarding QR codes – make sure you steer clear of them!
Not thinking about Wi-Fi availability
Never put a QR code on a piece of marketing collateral whose destination will be a location with limited/no Wi-Fi or data access. Obviously, if users can't acquire a signal, they'll not be able to scan the code and proceed to the desired URL destination, resulting in a frustrating user experience.
Printing codes that are too big or small
Don't make the mistake of printing a QR code that is too big or too small – doing so can cause scanning issues. Although QR codes do not have a hard and fast minimum size limit, they should generally be larger than 2 cm by 2 cm (0.8 inches by 0.8 inches) when printed.
Placing QR codes in hard-to-scan locations
We're sure you've seen QR codes placed on highway billboards or on the sides of moving vehicles. Unfortunately, it's likely that these locations are either too far away (or are moving too quickly) to be easily scanned via mobile devices. Make sure your codes (and any other marketing collateral you produce) are always within reach of your audience.
Putting QR codes in email messages or on websites
It's a mistake to put a QR code on your website because users viewing it have already arrived there. If you'd like to send these users to a preferred landing page, it's best to use a simple hypertext link. The same goes for email, especially given that many people read their email on their mobile devices and thus have no way to scan the code.
Sending people to sites that aren't optimized for mobile
If someone is scanning your QR code, it's likely via a mobile device of some type, and these users will be disappointed if the destination URL you're sending them to is associated with a site that is slow or difficult to read on mobile device.
Failing to give users a good reason to scan the code
It's a mistake to simply slap a QR code onto your marketing collateral and hope that people will scan it. Give your users a compelling reason to scan the code, for example, to take advantage of a special offer, discount, or other compelling incentive.
Failing to address the tech literacy of one's audience
It's a mistake to promote QR codes to an audience that doesn't know what they are or how to use them. Although smart phone penetration is very high today and newer devices don't require users to install scanner apps, fluency with QR codes may be spotty with certain audiences, which can reduce the effectiveness of any QR-enabled campaigns you run.
Sending users to pages that automatically play media
It's a mistake to surprise users with a webpage that automatically plays audio or video without warning them in advance. While some users might be amused by this, others may find the experience jarring and offensive.
Not properly tracking URL codes
In order for you to accurately measure the effectiveness of your QR-enabled marketing campaign, it is necessary for proper tagging to be implemented on your target page. Test this page before launching your campaign to ensure it is firing correctly.
Not thinking about the future
You must carefully plan ahead for your QR-enabled marketing campaign to be successful. The URL you use in most QR codes will be permanent. Because your ability to change this URL is limited, make sure you choose your landing page wisely, and have full access to it in the event that your marketing offer is modified or other important changes are made.
We hope this article has been useful and helps you keep any QR code-enabled marketing campaigns on track. By the way, Didit has invented a proprietary technology to dynamically track QR codes — it's called Inceptor. This technology delivers more leads per 1000 recipients using hyper-personalized, frictionless data capture. If you'd like to learn about this cutting-edge tool, go to: inceptor.com.

Latest posts by Didit Editorial
(see all)