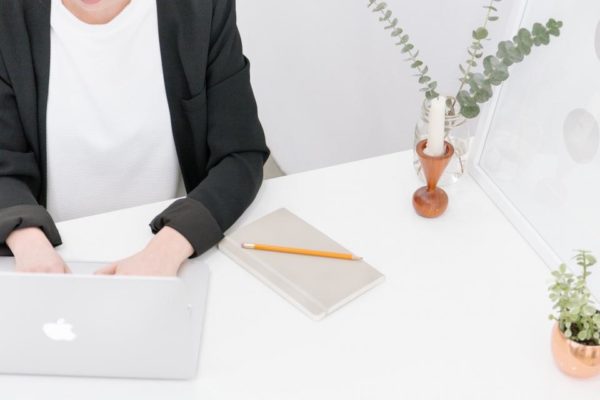 July 13, 2016: A new study by Monetate – an e-commerce consulting firm — contains some eye-opening stats for online retailers and agencies charged with carrying out their digital marketing campaigns.
Here are the highlights:
90 percent of shoppers began their shopping on a desktop, and 91 percent concluded their purchase on one.
1. The majority of shoppers won't buy on their first visit to your site. While many shoppers – 42 percent – complete a purchase within an hour of visiting a vendor's website, "it's more likely that they will visit (the) site, leave, come back on another device, repeating the process for up to 48 hours before they buy." This finding validates the value of remarketing (which can nudge prospects toward action after they've left the site) and also suggests that remarketing budgets may be best allocated within a comparatively short period of time (48 hours) after the initial visit.
2. The desktop still dominates in e-commerce. According to the study, 90 percent of shoppers began their shopping on a desktop, and 91 percent concluded their purchase on one. Desktop devices also boasted the highest conversion rates: 4.00 percent vs. 3.44 for tablets, and 1.43 percent on smart phones. AOV (Average Order Value) is 46 percent higher for desktop devices than for mobile devices.
3. Shopping at work is America's favorite pastime. The study tracked shopping behavior by daypart and found that shopper engagement peaks between 8 AM and 3 PM – precisely those times when most people are (or should be) working. (This finding also explains why desktop-based shopping is so strong, given that desktop machines remain fixtures in most offices today). Purchasing behavior peaks around lunchtime. Interestingly, the "lunchtime" effect has long been known and profitably exploited by paid search marketers, who've used it to selectively bid boost certain placements during these hours, and reduce bids or disable placements at other times.
While this new data doesn't suggest that reaching prospects on mobile devices isn't important, it goes a long way toward squelching the idea that "the desktop is dead" in terms of e-commerce. It also validates – once again – the value of sophisticated digital marketing campaigns that use all the targeting levers available – including dayparting, geo-targeting, and remarketing – to steer prospects at various stages of consideration – and on different devices – towards the online shopping cart.
You can read Monetate's complete Ecommerce Quarterly Report here:
http://info.monetate.com/rs/092-TQN-434/images/EQ1_2016.pdf

Latest posts by Didit Editorial
(see all)
Summary
Article Name
Ecommerce study: Desktop still dominates in terms of purchasing behavior, conversion rates, and AOV
Description
A new ecommerce study sheds light on online shopping habits and proves that desktop isn't dead...yet.
Author