October 19, 2016
What is Google Podium?
For celebrities, brands, and other "select entities," the prospect of being able to communicate in real time with their target audiences through Google's SERPs has great appeal.
Google Podium (also known as Google Posts) is a
limited beta program that Google has been running since May of 2016
.
Podium is an unofficial name (Google calls the program "an experimental new podium on Google"). Operationally, Podium provides participants ("verified individuals") preferred, "above the fold" real estate on Google's results pages when a user executes a branded query (e.g. typing a celebrity's name or that of a brand or branded product).
Podium's real estate appears in the form of a "carousel" (horizontally-swiped) area positioned prominently on the SERP. This carousel area is populated with real-time, short-form updates very similar to Tweets. If a user clicks on the carousel, he/she is transported to a simple, infinite scroll-style page that closely resembles a Google Plus page. On this page, the user can share the post via Facebook, Twitter, Google +, or via email.
What are Podium's advantages for brands?
For celebrities, brands, and other "select entities,"  the prospect of being able to communicate in real time with their target audiences through Google's SERPs  has great appeal. Celebrities could use this functionality to stream their latest achievements or pronouncements to the enormous, "forward-leaning" search audience. Brands could stream information about new products, price changes, or discounts; individual members of the public (provided they are "verified") could highlight whatever their top concern of the day happened to be.
There are also big SEO implications to Podium's arrival. As Tony Edward observed in his excellent analysis of Podium on Search Engine Land, this new feature could shake up ORM (Online Reputation Management), because it will let the celebrity/brand directly answer his/her/its critics loudly and prominently in a way that's hitherto been reserved for Google advertisers.
Why is Google doing this now?
Google has experimented with real-time results on its results pages in the past. In 2009, it launched Real-Time Search, pulling status update data from Twitter, Facebook, and other sites. But for reasons that are unknown outside Google, the program was terminated.
Today, however, it's clear that Google is quietly but methodically introducing more real-time  information sources to its products. For example, Maps now links with Google Calendar.  Site speed is (or will soon be) an important ranking factor. Even Google's anti-spam algorithms are now operating in real-time (or quasi real-time) fashion. So Podium is part of a global, secular, multi-front campaign to provide more immediacy to the search experience.
Podium also supports Google's historical struggle to battle spam and thwart bad actors who've attempted to hijack its SERP. Because a Podium user must be "verified" before one has access to the program, and because part of this verification process will certainly consist of maintaining an active Google Account in good standing, one's behavior will be bound by Google's TOS. This in itself will limit the degree to which Podium's elevated visibility can be abused by irresponsible marketers.
How can I get my brand on Podium?
Right now, active Podium-enabled sites are very hard to find. Earlier this year, Podium was active for the major candidates in the U.S. Presidential election, but these areas appear to have been taken down. This situation could, of course, change at any time, but right now, the only thing that marketers can do is watch and wait.
Because Podium is an experimental program, there's no guarantee that it will ever emerge as a mature product open to the public. But because we do recommend that you join the waiting list. This way, you'll be among the first to be admitted to the program if/when it passes out of beta development into public release.
You can do that right here:
https://posts.withgoogle.com/#/waitlist

Latest posts by Didit Editorial
(see all)
Summary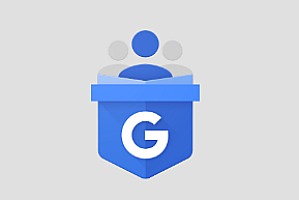 Article Name
Google Podium (AKA Google Posts): what marketers need to know
Description
Google's Podium (AKA "Google Posts") is still in beta, but it's got brands excited about increased visibility on Google's SERPs.
Author