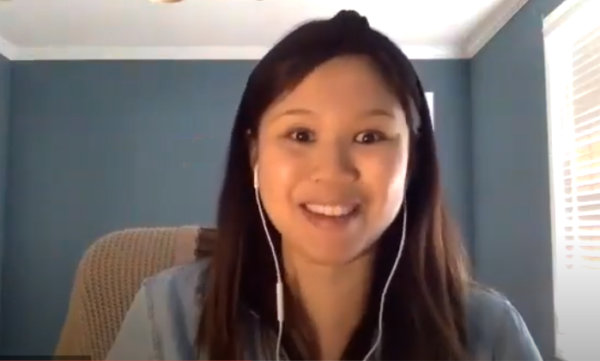 Businesses fielding B2B websites typically employ a number of analytical software packages – the most popular being Google Analytics – to measure traffic, behavior, page popularity, and other metrics. But while this data is useful to have, it's insufficient to meet a core need of B2Bs, which is to zero in on site visitors that are potentially important to them, for example, visitors originating from companies with a high likelihood of becoming actual clients. To do this, B2Bs must use tools whose specific purpose is to identify high-quality leads so that they can be subsequently acted upon by the B2B's sales force.
Leadfeeder is a visitor-deanonymizing software tool that does exactly that, and Didit has found that this tool does an excellent job of identifying and prioritizing incoming web leads to maximize sales force efficiency. Leadfeeder automatically removes bots, undesirable ISPs and other sources of traffic, and also allows manual removal of same. The tool easily integrates with many popular B2B sales and marketing tools, including Hubspot, Google Analytics, Google Data Studio, Salesforce, Slack, and other popular programs.
Didit's Kevin Lee recently interviewed Leadfeeder's Carol Martindale to get an overview of how the program works to de-anonymize site visitors. "Businesses have registered IP numbers and they typically don't change. They're typically static and they don't change and this data is typically available on commercially available databases. But the tricky part where Leadfeeder takes a further step is, what about people who work from home?" According to Ms. Martindale, such dynamically-assigned IP numbers have increased over 30 percent since the onset of the COVID-19 pandemic. Fortunately, in many cases Leadfeeders' de-anonymization technology still works because many at-home workers use VPNs to connect to the corporate network, which allows Leadfeeder to recognize the IP as corporate.
One question that Leadfeeder is often asked pertains to the problem of identifying individual visitors from corporations with a large number of employees. "With Leadfeeder, you're ahead of the game," says Ms. Martindale. "Because now you know the content that they're looking at on your web site and you know how they found your website so you can go into these conversations and be more prepared. In Leadfeeder you can see the exact location of the visitor… with big companies they have offices nationwide, or maybe they're working from home; you can look on LinkedIn and search by location, job title, whatever it may be, and then you narrow down and start building your relationships."
Another question pertains to B2Bs with high-traffic websites where dozens – perhaps hundreds – of new leads appear each day. "One of the most important features we have in Leadfeeder is our filtering options, which we call "custom feeds" which allows you to segment your data based on many different variables." For example, a filter could be created that would automatically de-prioritize leads if the lead visits the B2B's "Careers" page, even if that lead originated from a highly-desired corporate IP number. In this way, actual behavior on the B2B's site can be used as a proxy for intent.
Leadfeeder is a valuable tool for any B2B doing sales prospecting and lead nurturing, especially when it's integrated with CRM tools and first-party data available to the B2B. While the program isn't free, a "Lite" version is available for download at Leadfeeder's site (the "Lite" version is feature-limited and only displays the last 3 days of leads).
You can view the complete interview between Kevin and Ms. Martindale at the link below:

Latest posts by Didit Editorial
(see all)