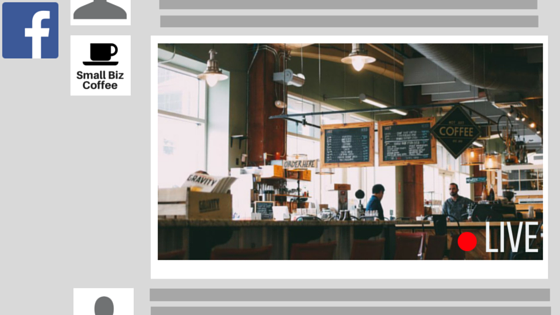 July 18, 2016: In late May of this year, Didit took a first look at commercial early adopters of Facebook Live Video. Our aim was to get a feel for the kinds of businesses that felt that motivated enough to begin live video streaming.
We noted at that time that there were far fewer video streams happening across the U.S. than we expected, especially given Facebook's bullish expectations about Live Video's commercial appeal. In this follow-up, we observed the same thing: at any given moment on a typical workday, there only seemed to be a hundred – perhaps a hundred and fifty – live streams going on across the entire country. Some states – especially Western states with lower populations – lacked any streams at all.
This doesn't mean that Live Video is a failure for Facebook: after all, the service was only rolled out to Facebook's entire user base this year. But it does suggest that business management may need more convincing before it begins to regard Live Video as a "must have" tactic. This may change, of course, as businesses find new use for the service.
So – beyond the public schools, tattoo parlors, barber shops, real estate agents, and citizen self-branders we noted last time – what kinds of other business are piling onto the service?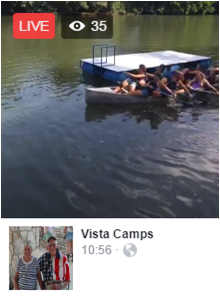 Summer camps

We found about a dozen U.S.-based summer camps hosting Facebook Live Video feeds, and it's easy to see why. Live Video presents a great way to show off the fun that's happening at these places, and there's plenty of action to keep the live feed interesting – to parents – and prospects for next year's enrollment.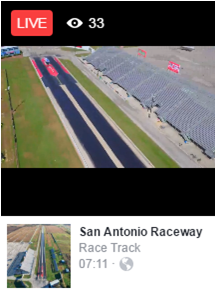 Auto raceways
Summer is also a time when the need for speed peaks in the U.S.A, and we found that several auto raceways, including the famed Lime Rock race course in Connecticut – and the San Antonio Raceway, in Texas – were hosting live Facebook Video streams. Interestingly, the latter provided a sophisticated stream where the source of the Live Feed was a drone-based camera hovering over the course. Right now, drone-based video streams are comparatively rare on the platform (most originate on mobile phones), but other business applications – for example real estate – are naturals for this kind of feed.
Gyms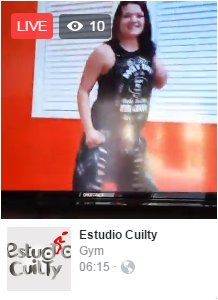 We found lots of U.S.-based gyms running Facebook Live Video streams this time around – at least a dozen. These video streams showed people stretching, squatting, running in place, and otherwise having fun while they exercised, usually accompanied by pre-recorded music, which brings up an interesting question: will Facebook someday have to deal with the question of licensing the music that frequently accompanies its Live Video streams?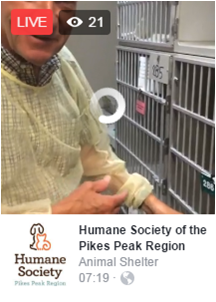 Animal shelters
According to the ASPCA, almost 4 million unwanted dogs enter shelters in the U.S. each, plus 3.4 million cats. Unfortunately, many fail to find humans willing to adopt them and must be euthanized. Live video streaming provides an excellent channel for these shelters to match up unwanted animals and prospective adopters by letting people get to know these animals virtually. We found a handful of these shelters doing Facebook Live Video feeds and hope there will be more in the future.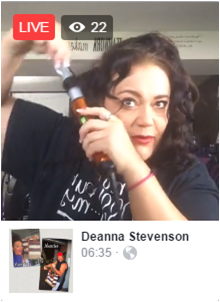 Hair care and beauty
Given the popularity of beauty-related video content on YouTube, it's no big surprise that live video streaming is proving to be a popular channel for beauty experts to show how they makeover themselves. We found at least two dozen self-described, hair, face, and body makeover experts doing their thing. Some made specific mention of the products they were using, making them possible candidates for brands running influencer marketing campaigns.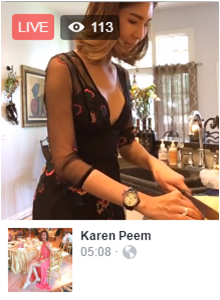 Budding celebrity chefs

Will the next celebrity chef arise from Facebook Live? It's certainly possible. We found about a half-dozen kitchen masters throwing meals together, and many of their video streams had over 100 hundred simultaneous viewers, which is a good count given the generally viewer numbers currently on the service.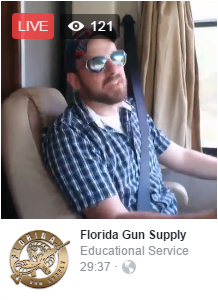 Self Defense Institutions
We found several self-defense experts on the platform who talked freely about self-defense, weaponry, and the 2nd Amendment. While Facebook prohibits actual gun sales on the platform, it's clear that it regards "gun talk" as being protected by the 1st Amendment (although it's not clear why Florida Gun Supply is categorized here as an "Educational Service" rather than a "Gun Supplier.")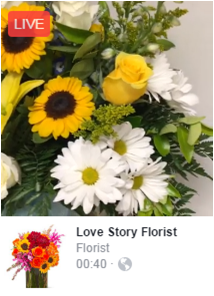 Florists
We only found one florist within the entire landmass of the United States originating a Facebook Live video stream in our latest follow-up, and thought that a bit odd, given that there are 60,000 small businesses, including growers, retailers, and distributors – working in the floral industry, and that flowers – how they're grown, cut, and displayed – is visually interesting. Perhaps the paucity of live streaming florists right now simply reflects the fact that people don't buy a lot of flowers during the summer.
Seen an interesting small business use of Facebook Live Video we haven't discovered yet? Please let us know!

Latest posts by Didit Editorial
(see all)
Summary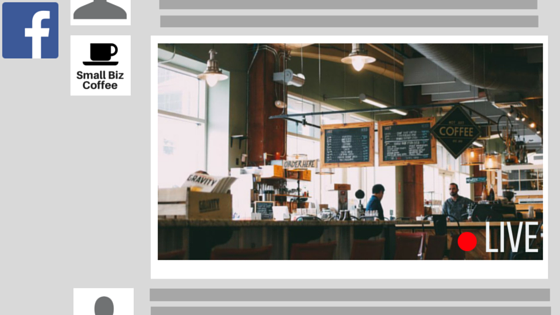 Article Name
What kind of small businesses are flocking to Facebook Live Video this summer?
Description
Is your small business right for livestreaming? We took a look at the types of small businesses that are utilizing Facebook Live.
Author