July 23, 2014: In September 2013, Google announced that it had updated a core algorithm influencing the way that the results of complex queries appear on the Google SERP.  This update was referred to as "Hummingbird" and was designed to better handle the type of "question/answer"–style queries prevalent on mobile devices. Google has stated that Hummingbird applies to up to 90 percent of search queries, making its effects nearly universal.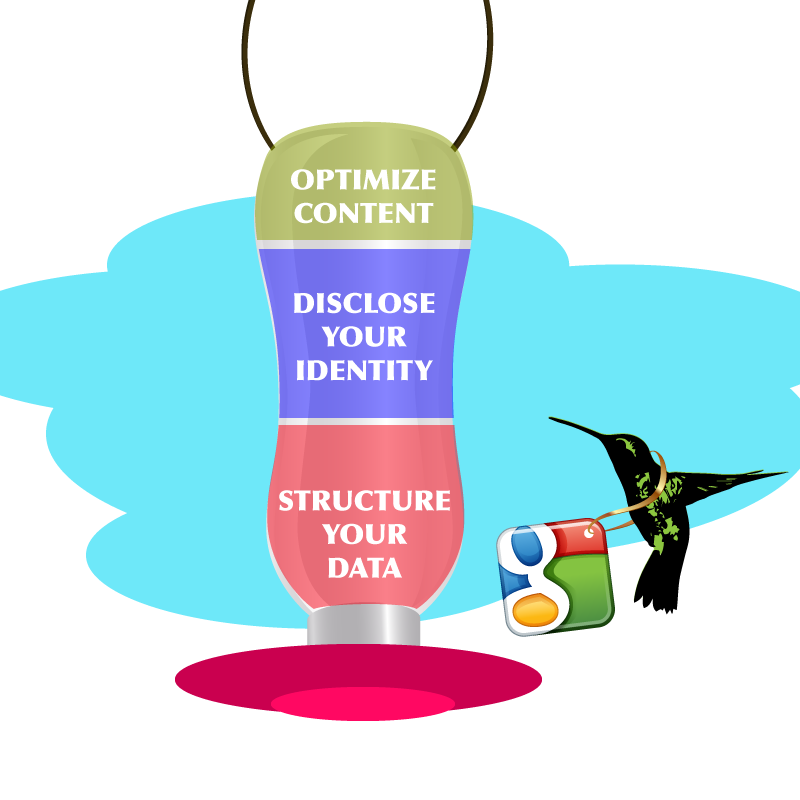 How does it work?
Google has released no formal documentation on Hummingbird, a situation that has led to a high level of conjecture and misinformation about it to circulate within the SEO community. Some self-styled experts have gone so far as to claim that keywords and back links are no longer important; others have maintained that traditional on-page optimization methods, including rich anchor text, will make the webmaster subject to a Hummingbird-induced penalty.
There is no actual evidence that any of these claims are true. But what is beyond any possible debate is the fact that Google and the other engines are continuously working to improve the accuracy of search results, and that much of this work involves the incorporation of information beyond the individual query session in which the keyword entry is made. Hummingbird builds on such prior work, which has included efforts to reduce disambiguation (the task of accurately distinguishing single terms with multiple meanings), hone search queries by referencing a searcher's prior history, advancements in conversational search and in so-called "semantic search," a discipline that seeks to unpack the meaning of language through an analysis of the context of words, not just the words themselves.
Hummingbird uses multiple inputs, including those from a synonym engine, the Knowledge Graph, search history, document meta-information, geo-location data, and other sources associated with the searcher's known identity to better establish the search intent of "verbose" queries, most of which occupy the "Long Tail" area of the search curve.  These inputs augment (but do not replace) all of the factors in prior use by Google to establish site and page authority.
What should I do?
While it is impossible for those who are not directly employed by Google to know the degree to which each input by Hummingbird contributes (or detracts) from a web page's objective authority, it is clear that web publishers need to think more holistically about the content they generate and optimize in order to increase the chances that it will rank favorably on the Google SERP. Additionally, they may need to take steps to identify themselves better to Google to gain the search engine's trust, and organize the data on their sites in a way that is easy for Google to understand.
1. Optimize content naturally
Hummingbird's advent should cause copywriters to focus on themes — not just keywords — when crafting content. While keywords remain important, the fact that Hummingbird is better able to understand the context of a particular body of text means that writers can write more naturally, without obsessing about keyword density.  And just because it appears that Hummingbird favors conversational ("how do I…," "where is the…" "who is…) queries doesn't mean that publishers should restrict their content to the "how to" genre. If content is written naturally, with a goal in mind and a structure leading the reader to that goal, Hummingbird should be fully able to understand what's being written and why it should be relevant to a particular searcher operating in the particular context in which the query is made (mobile, research, or commercial query context).
2. Disclose your identity
While Google has denied that social signals are incorporated into search rankings, it is clear that the more Google knows about a given publisher, the more likely it is that such a publisher (if legitimate) will be correctly accorded the credit he/she is due.  At minimum, publishers seeking to take advantage of Hummingbird should have Google Accounts in order to verify their identities. These accounts provide both utility (Gmail) and a range of tools (Google Analytics, Webmaster Tools) that provide major intelligence value to the publisher when it comes to site optimization and content strategy. While having an active Google account is not tantamount to having an official "seal of approval" from Google, it demonstrates that one has "nothing to hide," a quality that Google (which is continually battling information pollution from anonymous or quasi-anonymous spammers) takes very seriously. Additionally, publishers should take steps to incorporate Author Rel to correctly assign authorship to web documents.
3. Structure your data
Structuring web documents correctly will enhance Hummingbird's ability to understand and correctly contextualize web content. While HTML — the native language of the Web — has some logical structure already built into it (H1, H2, etc.), publishers should take steps to more granularly tag their documents by applying micro-data format tagging as specified by schema.org. Micro-data is a form of meta-information that classifies content in terms that Hummingbird can easily understand. And doing so also will help Google produce accurate "rich snippets" (the ancillary information included below organic SERP results) in order to give searcher's a better idea of the actual content of a given Web document as it appears on Google.  Google's Webmaster Tools includes a very helpful Data Highlighter feature that can help you apply micro-data to the documents you publish.
Have a question about SEO, Content Marketing, or Social Media? Contact us.

Latest posts by Didit Editorial
(see all)
Summary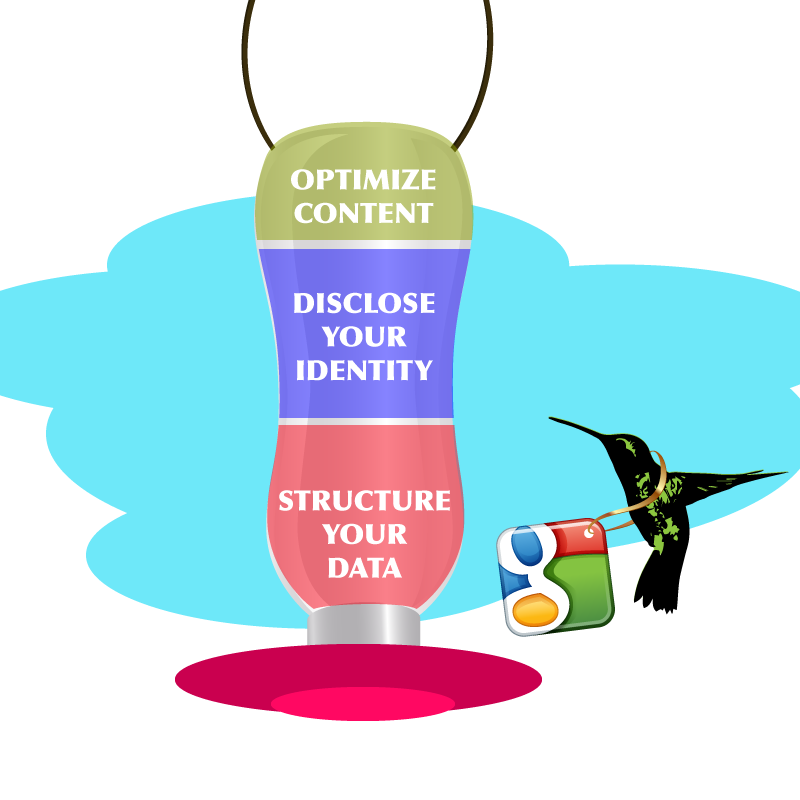 Article Name
Feeding the Google Hummingbird
Description
Google's Hummingbird Algorithm evaluates Web content multi-dimensionally. Here's how to concoct the content nectar required to make this bird happy.
Author