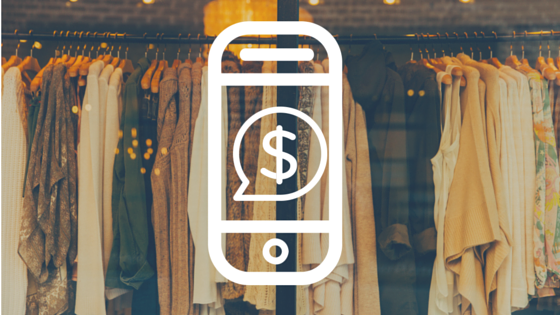 March 21, 2016: On March 15, the Federal Trade Commission announced that it had settled an enforcement against Lord & Taylor for a deceptive social media campaign the New York retailer ran in 2015.
The FTC's original complaint alleged that the retailer had violated three specific provisions of the FTC Act when it conducted an Instagram-based social media campaign last year.
The campaign – an enormous success that reached 11.4 million Instagram users, resulted in more than 300,000 engagements, and led to a sellout of the promoted item – was alleged to violate the FTC on three separate counts, including misrepresentation about the nature of the social postings, failure to disclose influencers' material connection to the brand, and misrepresentations of a "native" post reproduced on the site of Nylon Magazine.
The FTC noted that Lord & Taylor failed — both in the contract it made its fashion influencers sign — and in the posts it approved, to provide for any disclosure of the fact that the influencers promoting the dress had received compensation for their enthusiastic postings. This omission – in the agency's view — deceived social media users by representing, "directly or indirectly, expressly or by implication, that the 50 Instagram images and captions reflected the independent statements of fashion influencers."
In the settlement, Lord & Taylor consented to refrain from further commercial advertising masquerading as information from neutral or objective sources, and, going forward, taking steps to "disclose any unexpected material connection between itself and any influencer or endorser." Lord & Taylor also consented to putting in place a monitoring program to police its social endorsement campaigns going forward.
Lessons For Social Media Marketers
Brands, PR agencies, and ad agencies have successfully used the endorsement of high-profile celebrities and social media stars to endorse products for some time. This process often involves some kind of paid compensation, either in respect to the conveyance of free products and services in exchange for the endorsement, or via direct cash payments. To date, much of this conduct has happened "under the radar" without any negative consequences for any participants in such endorsements.
But the FTC is increasing the scrutiny it applies to social media campaigns. Marketers must pay careful attention to disclosure requirements or risk being sued by the agency. While there's no question that a disclosed post on Instagram, Facebook, or other social channel is less likely to attract Likes, Follows, Views, or achieve other success metrics, disclosure is no longer an option: it's a requirement.
The FTC – whose role is to protect the consumer – has long policed deceptive ads in newspapers, radio, and on television. While its original definition of what exactly constitutes proper disclosure on social media was vague, it's now clarifying what must be done to comply with the FTC Act on social media. In the Lord & Taylor settlement, the FTC made the following specific points:
1. Disclosures on social media, or via any communication using an interactive electronic medium, such as the Internet, must be unavoidable, clear, conspicuous, using language likely to be understood by the average consumer.
2. A visual disclosure (e.g. one made on social media) "by its size, contrast, location, the length of time it appears, and other characteristics, must stand out from any accompanying text or other visual elements so that it is easily read and understood.
3. Such disclosure must be in "close proximity" to the sponsored message. This means that a disclosure message "is very near the triggering endorsement or representation. " The FTC noted that "a visual disclosure that cannot be viewed at the same time and in the same viewable area as the triggering endorsement or representation, on the technology used by ordinary consumers, is not in close proximity."
The FTC – in the press release announcing the settlement – further advised marketers considering using any form of "native" advertising that they should immediately "review your native ads from the perspective of consumers who don't have your industry expertise about new forms of promotion."

Latest posts by Didit Editorial
(see all)
Summary
Article Name
FTC Case Against Lord & Taylor Clarifies Social Media Disclosure Requirements
Description
A case pursued by the FTC exposes the social media disclosure requirements when brands sponsor influencer posts.
Author