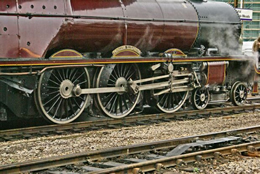 July 18, 2013: Google reports its quarterly earnings today, and whatever these earnings portend for Google's stock price, it is clear that PLAs (Product Listing Ads) will contribute significantly to the search engine's bottom line.
A recent research report from The Jefferies Group quantifies this contribution. PLA adoption has been healthy across a broad range of industry verticals, with especially high concentrations in Clothing and Shoes, Home & Garden, and Beauty and Personal Care categories, where between 55 and 70 percent of keyword queries now produce a PLA listing. According to Jefferies, Quarterly growth in the number of PLAs is at 20.8 percent. Search firm AdGooroo has estimated that more than 4 billion PLAs have been served in the March-May 2013 period, accounting for about 6 percent of total ad impressions.
Is PLA spending cannibalizing Adwords budgets? Our own data suggests that the answer is no, except in the case of advertisers whose PPC budgets are fixed, in which some share of budget has flowed from traditional text ads to PLAs. Advertisers who are not subject to such constraints have increased PLA spend; this incremental spend increase ranges from marginal to substantial. Clearly, advertisers are appreciating the fact that PLAs can offer increased CTR and ROI compared to traditional text ads.
But it is also clear that running PLAs effectively and economically can be a challenge, because the task requires greatly increased levels of testing and monitoring. Getting one's listing into a PLA slot (either the so-called "3-pack," "5-pack," or another combination) is not a simple matter of bidding highest on the desired keyword/keyword phrases. Google's PLA-serving algorithm relies on matching an advertiser's listing against an opaque cluster of keywords, and it is not always clear which selection of keywords and bid prices will cause a given listing to appear in a desired PLA slot (in which multiple advertisers can appear). The task is to use methods which ensure that the keyword/bid combination is sufficient to include the listing within the PLA slot, but not at a bid price which is too high to ensure the listing's profitability. This task can only be accomplished by very close monitoring, and continual testing, of one's listings. Unfortunately, the ability to do this may exceed the internal capacities of small e-commerce merchants who want to participate in the PLA program because of its enhanced CTR/ROI potential, limiting PLA adoption to large advertisers.
PLAs represent a significant development, and a significant success for Google, which already appears to be introducing additional refinements to the PLA format. In the 10 months that they have been running as a paid format, they have reduced clutter from the SERP, weeded out marginal players who refuse to "pay to play," and provided real benefits for e-commerce merchants of many stripes. The PLA format is also being emulated by Google's competitor Bing, which announced that they will begin appearing on that search engine by Q3 2013.
We will all likely learn more about the precise degree to which PLAs have helped Google meet Wall Street's expectations in today's earnings call. In the meantime, it is clear that PLAs are an important locomotive of growth for Google, and will likely be so for the foreseeable future.

Latest posts by Didit Editorial
(see all)