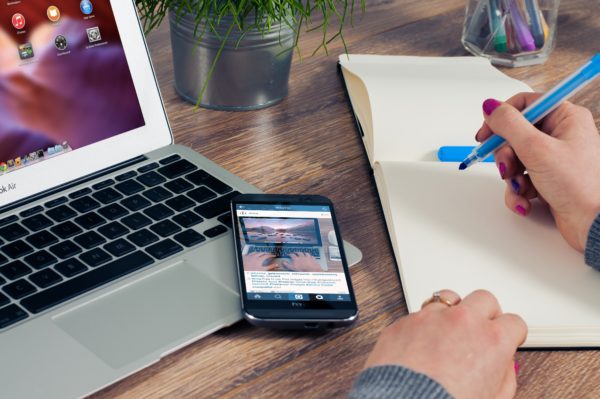 June 1, 2016: Social media managers rejoice: Instagram is rolling out new features for businesses. On May 31, Instagram officially announced a new set of tools that will help businesses monitor their success and reach audiences through ads more seamlessly.  This announcement comes after a series of leaked screenshots revealed the look and feel of the new profiles.
Only businesses that have Facebook Business pages will initially be allowed to upgrade their Instagram to a business account. There are three main features set to be rolled out "later this year:"
New Business Page Structure: The business pages will have CTAs allowing users to call, get directions to, or contact a business directly on the page. Mobile convenience is becoming more and more important to budding businesses, and this is a great way for Instagram to drive traffic directly to sites. As of now, there is only space for one direct link on profile pages.
Insights:

Probably the most exciting feature for social media managers will be an analytics tab to monitor the success of organic posts on the platform. While paid ads currently provide some insight on demographics and reach,

the new insights tab will provide more well-rounded information

, similar to the Insights tab on Facebook business pages.

Mobile Ad Creation: The new "Promote" feature will allow you to add a call to action to an already existing post—all within the app itself. This feature will allow quick ad creation without having to go through Ads Manager. If your content is performing well, it'd be a good way to enhance the post and encourage direct traffic to the link of your choice. You'd be able to use an audience that you have saved, or allow Instagram to choose an audience for you.
It's important to note that this announcement came pretty quickly after Instagram began rolling out its new algorithmic timeline, which upset many small businesses. Instagram has notoriously differed from its mother network Facebook when it comes to "pay to play," relying more on high quality content and engagement over ads. The switch to algorithmic streams had many small biz owners nervous that their posts would become invisible and Instagram would just become another ad farm. These new features could be a "peace offering" to ease the minds of marketers and avoid the loss of potential advertisers.
While it does seem like Instagram is taking inspiration from Facebook and setting its focus on advertising, the jury is still out as far as how businesses and users will react. One thing is for sure: between the stream changes, the layout redesign, and the new biz focus, Instagram will be a completely different beast by the end of 2016.
Just another spam machine– or the future of advertising? What do you think of the new changes? Tweet us @diditmarketing.

Latest posts by Didit Editorial
(see all)
Summary
Article Name
Instagram announces new business tools
Description
Is Instagram's new tool set a peace offering for marketers and businesses? Read about the new tools that will roll out this year.
Author