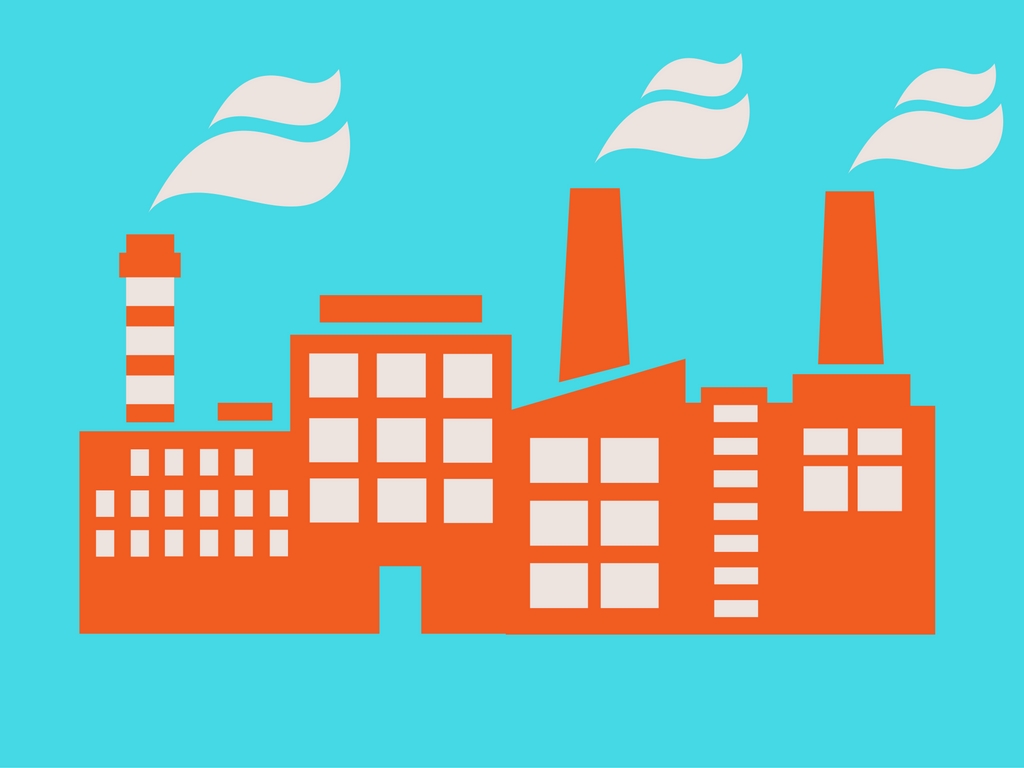 August 3, 2016: Back in June, Instagram announced that it was rolling out a suite of new Business Tools to encourage businesses to advertise to the service's 400 million users. This week, it announced that these tools – which formerly required a desktop/notebook to access – will be directly accessible from within the Instagram Mobile App.
This move is a big deal because it eliminates the traditional, device-based distinction that digital advertising has lived with since its inception. In the past, whether a marketer used Adwords, Bing, Doubleclick/DART, Facebook, or Twitter, ad creation and campaign management was always performed on a desktop. While this made perfect sense in the past (given that so many tools associated with the digital ad creation process didn't have mobile versions), what we're seeing today is the first instance in which the baseline tools for campaign management all available right from the mobile device.
Running Instagram's Business Tools from your mobile device
First, log on to your account on a mobile device, go to your profile, and tap the "gear" icon at the top right corner of the screen. This will bring you to the Options page – the place where your main settings are: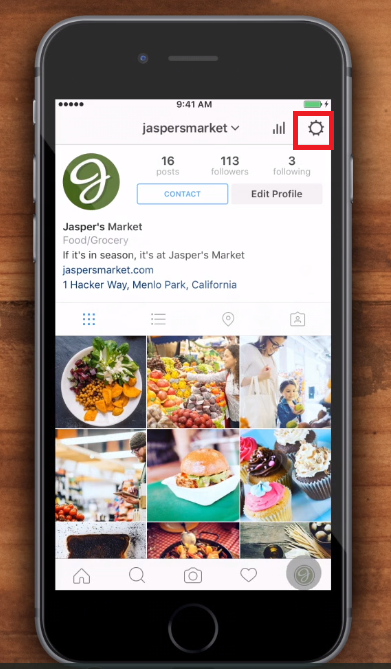 Now tap "Switch to Business Profile."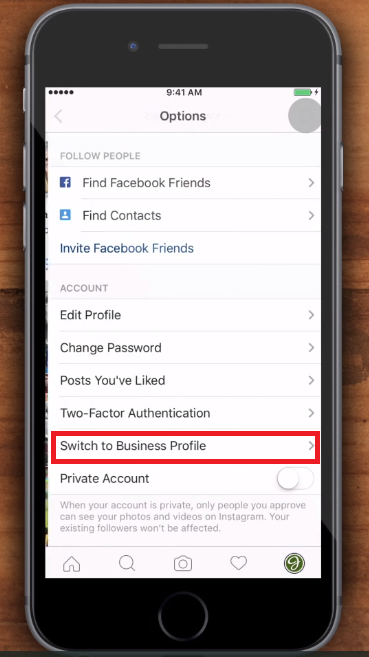 On the next screen, you'll need to link your Instagram Business account to your Facebook Page. Select which account you'd like to link (you can only link one). Important: you must be listed as an Admin of this page, otherwise your Facebook business page will not appear on this screen. And if you don't have an active Facebook Business page, go here: https://www.facebook.com/pages/create
Now, tap "Next" and you'll get to a "Set Up Your Business Profile" page.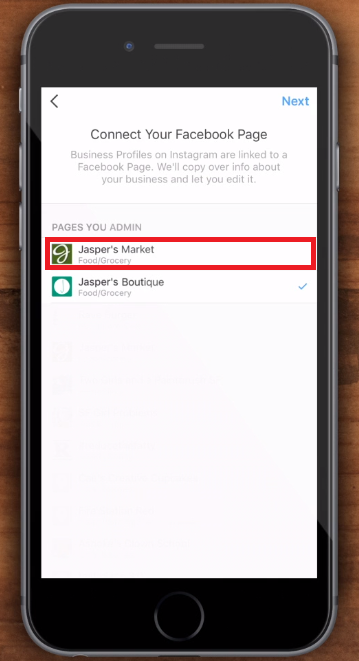 The data on this page will be automatically imported from your Facebook Business page, but it's editable, which lets you set up a unique email address, and/or a unique phone number for Instagram-related communications.  Tap "save" when you've completed your edits and you're done!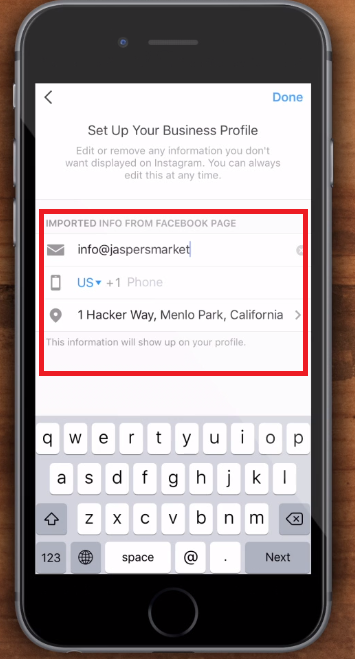 What you'll get
Taking these simple steps does a couple of important things for you:
1. Instagram customers can now reach you directly, via e-mail, or via phone, without leaving Instagram. This will be appreciated by any business that wants to get leads or achieve some other meaningful business objective without interrupting Instagram's fast-scrolling flow.
2. You now will have access to important metrics pertaining to Instagram post popularity, follower growth, and other usage data – right from your mobile device. This is handy because – as we all know – much work today occurs in transit, at home, or (if you're lucky this summer) on the beach.
3. You'll be able to promote posts from within your mobile device and view their performance within the app. In other words, you can pretty much run your entire paid media presence on Instagram without ever resorting to a traditional PC or Mac.
While there's no question that the desktop – because it provides a much larger display pallet — will still remain a preferred medium for analyzing campaigns, creating video and graphics, moving a portion of this functionality to the mobile device is a welcome innovation.
Doing so will make life easier for those creating and managing Instagram ad campaigns, and likely encourage more SMB-style advertisers to jump on. Facebook (which owns Instagram) already has 11 million SMB advertisers on its platform and wants more to jump on. So anything that reduces friction in the digital ad creation/management process will likely spur more adoption, and these new mobile-ready tools do exactly that.

Latest posts by Didit Editorial
(see all)
Summary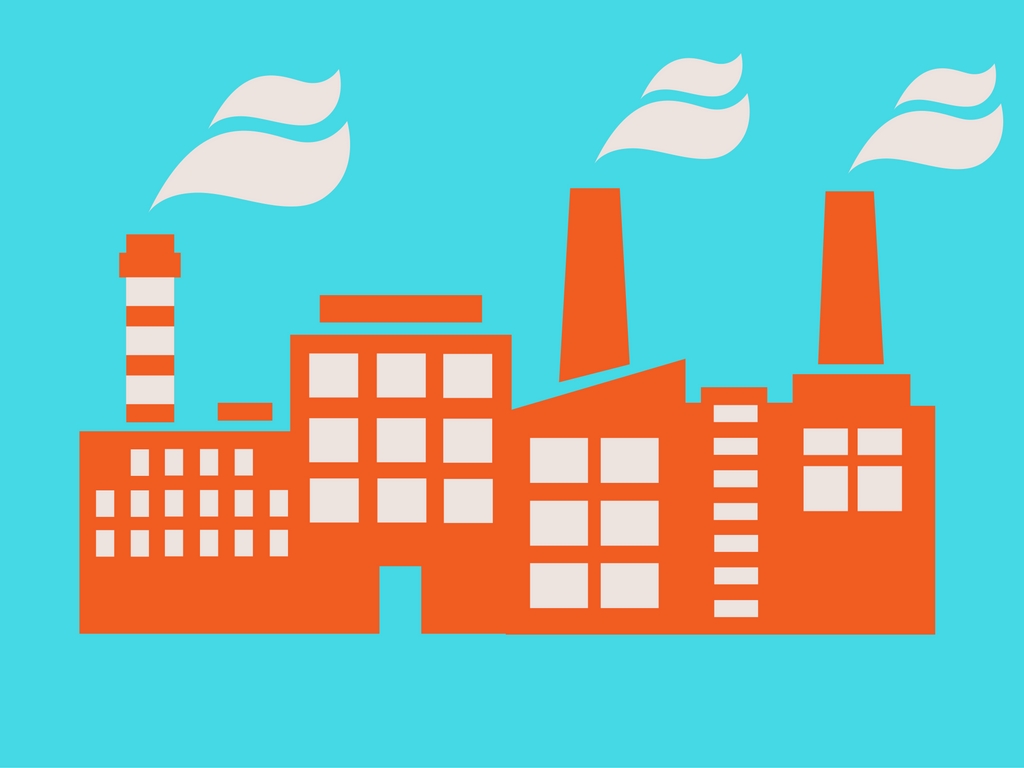 Description
Instagram is bringing its recently announced suite of Business Tools to mobile devices, and that's good news for those on the go.
Author