Weird content works. Why? It's relevant, different, and shareable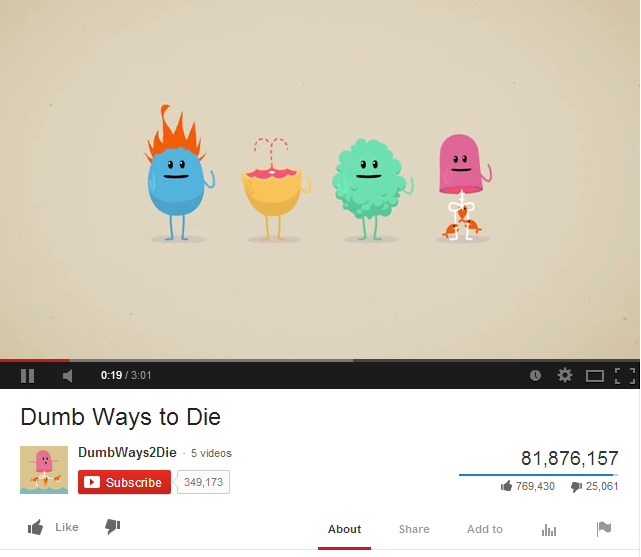 June 6, 2014: The Web — from Rage Comics through Nyan Cat and 4chan.org — is the undisputed home of the weird. Bizarre jokes, inside references, and pop culture mashups drive so much interest and traffic that brands often feel the need to get in on the act. For some brands, weird can pay huge dividends in terms of influence and brand recognition. For others, the results can be just — weird.
WHY WEIRD WORKS
Weird works in social media because it's relevant, it's different, and it's shareable. Content that fulfills all three of these criteria can work for your brand. Relevancy is crucial, because irrelevant media will simply be laughed at and derisively mocked. It also needs to be punchy and funny, to the point, and easily shareable. The 140-character limit of Twitter and the size limits on Gifs act as good discipline for engaging and funny copy. As the Bard said, "brevity is the soul wit."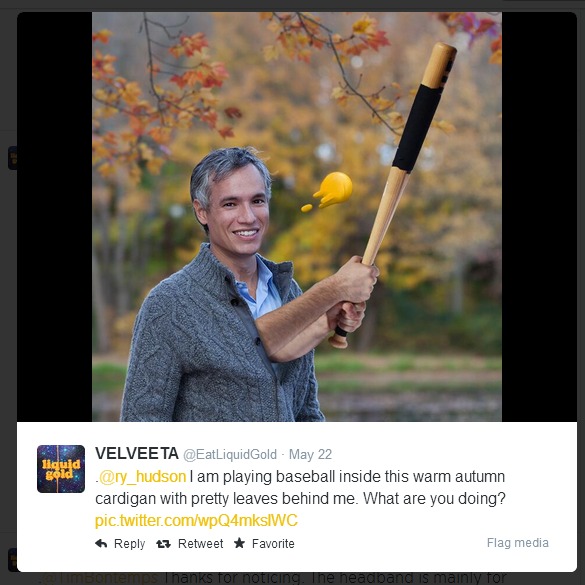 VELVEETA
Velveeta — a "Pasteurized Process Cheese Spread" that's arguably a weird product in its own right — is an undisputed master of the weird. On Mother's Day 2014, the brand began issuing an odd series of posts from a nameless enigmatic, silver-maned gentleman. Once word got out that "something weird was happening on Velveeta's social channels," the Internet couldn't resist checking it out. Today  the brand's social channels are among the strangest and most entertaining in the business, and the silver-maned Velveeta man is on the verge of becoming an Internet sensation bigger than Grumpy Cat.
IT'S GOOD TO BE BAD
A less controversial but still quirkily weird campaign is Jaguar's "It's Good To Be Bad," starring Sir Ben Kingsley, Mark Strong, and Tom Hiddleston — three high-profile movie arch villains. The campaign takes advantage of the specific personal profiles of these celebrity endorsers, communicates the high-speed sophistication of the Jaguar brand, and recently made good use of the ad's Superbowl exposure by targeting insertions into conversations about the game that happened on social channels.
DUMB WAYS TO DIE
In the PSA space, in 2012 the Metro Trains agency in Melbourne Australia produced Dumb Ways to Die, a quirky animated video that, in the past two years, has scored more than 81 million views, while inspiring hundreds of parodies, video mashups, and news articles about it. It's disputed whether whether Dumb Ways to Die has actually made Melburne's transit system. But there's no doubt that the campaign was a runaway hit on social channels, and Dumb Ways to Die has now morphed into a mobile  app teaching rail safety lessons to kids.
WEIRD LOSERS
One notable failure in the weird category is Kmart's Giffing Out, a campaign whose spots featured the looping, repeated actions of actors in an obvious attempt to mimic animated GIF files. The campaign failed to resonate with Web users (at whom it was aimed); in fact it flopped so badly that the video has been removed from KMart's official video channels. Giffing Out is a good example of a brand attempting to latch onto onto a popular social media phenomenon  without demonstrating any understanding of the context behind gifs and how they work in the meme space.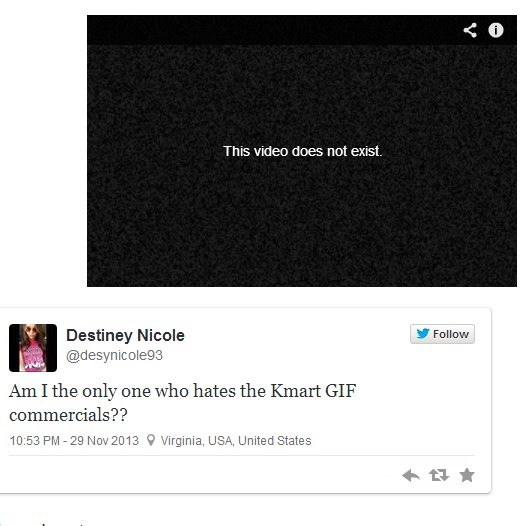 Another example of a weird flop is Birdseye Food's product Mashtags, which sought to meld Twitter symbols (including #, @, and *) and potato snacks to capitalize on the social media craze. Sometimes meme-driven product development works; this time it didn't, so Mashtags' next destination is our Lame Marketing Phrases list.
TAKE-AWAYS FOR ASPIRING "WEIRD CONTENT" MARKETERS
From the examples above, we have these takeaways:
Risky content nets rewards. Like any investment, return equals risk. Playing it safe with content will most likely result in your content not being noticed, and quickly sinking below the waves of online awareness. At the same time, however, being too weird can cause the brand to be ridiculed.
Make sure it's in your style. Bodyform, a manufacturer of feminine hygiene products, replied with a hilarious and thoughtful video in response to being trolled hard on Facebook. Bodyform and its agency handled what could have been a social media nightmare and came back with a borderline edgy but amazingly tasteful response. The response went viral, vanquishing the troll and strengthening the brand.
Professionals are worth paying for. As the "Weird Losers" examples show, it's very easy to get edgy social media and content wrong. Social media and content professionals should be engaged to create a distinct tone for the brand and to create discrete social media style guidelines.
There's No Formula For This. While there's objective data about the kinds of content that are most likely to go viral, there's no template for creating weird content that's good. Nor is there a dividing line between content that's weird and content that's sick or cruel. You have to trust your own judgment (or that of your agency) on where to draw the line.
Have a question about content marketing or social media? Feel free to contact us or tweet us @DiditMarketing.

Latest posts by Didit Editorial
(see all)