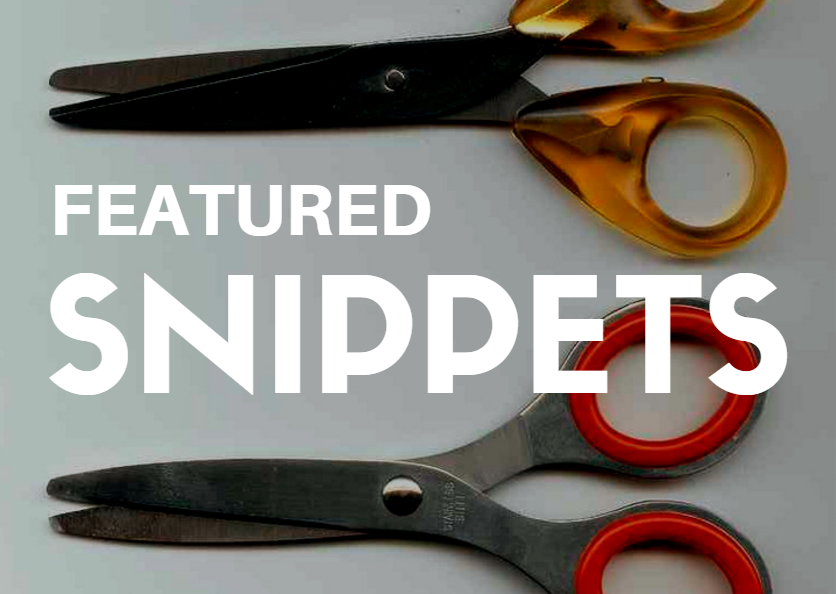 June 6, 2017: This past week, the good folks over at Ahrefs.com published a mammoth study on Featured Snippets, a particular type of organic listing that Google may display for selected queries. As Google explains in its Search Console Help area, Featured Snippets are "extracted programmatically from what a visitor sees on your web page," and may be displayed "when we recognize that a query asks a question."
Ahrefs.com's results validate the general proposition that providing content that can generate Featured Snippets may improve the likelihood of achieving greater exposure on SERPS (Search Engine Results Pages).
Here are 3 things that should be of key interest – and, perhaps, even inspiration — to digital marketers, content marketers, digital PR professionals, and others engaged in the production of content whose primary consumers are intended to be search engine users:
1. Featured snippets steal clicks from top-ranking organic results
Even if you can't expect to obtain a #1 listing for a power keyword phrase, you can steal clicks from your competition using a featured snippet
Ahrefs.com determined that if the link to your website happens to be #1 on the SERP, you can expect to get about 26 percent of the clicks from that SERP. But when a snippet appears above the #1 listing, it will steal a significant number of clicks from the #1 listing. According to ahrefs.com, "when there's a featured snippet at the #1 position, it only gets ~8.6% of clicks (on average), while the page that ranks right below it will get ~19.6
%
 of clicks (on average).
Marketers, take heed: even if you can't expect to obtain a #1 listing for a power keyword phrase, you can steal clicks from your competition using one or more Featured Snippets. This is great news for those engaged in tight battles for organic SERP position.
2. Your content doesn't have to be popular to earn a Featured Snippet
While Ahref.com's researchers expected that the appearance of Featured Snippets would correlate strongly with keyword search volume, it found the opposite: that the majority of Featured Snippets were generated by low-volume, long-tail searches.
This is excellent news for digital marketers, particularly content marketers in niches for which there is a limited volume of queries, and, as Ahref.com notes, supports the proposition that well-written, granular, and authoritative content matters: "if you stick to writing detailed in-depth articles that fill all possible blank spots that people might have, you're increasing your chances to rank for a bunch of long-tail featured snippets."
3. YouTube is in the mix and YouTube metadata counts
YouTube is a great place to get your content indexed, "snippetized," and out in front of searchers. Pay attention to your YouTube descriptions and other metadata
Many marketers make the mistake of believing that YouTube is just a place for videos. However, each of the videos on YouTube is accompanied by a potentially rich corpus of metadata (descriptions, tags, etc.) that Google needs to determine what any given video asset is actually about. Ahref.com's researchers were surprised by the frequency with which textual content on YouTube appeared in Featured Snippets. As they noted, "Google is happy to feature the descriptions of relevant YouTube videos, even when they are just a few sentences long"
The lesson for digital marketers here is clear: YouTube is a great place to get your content indexed, "snippetized," and out in front of searchers. Pay as much attention to your YouTube descriptions and metadata as you do when you publish content to your website!
Getting snippets to work for you
Ahref.com's findings – and earlier work done by Stone Temple Consulting's Eric Enge — support the importance of Featured Snippets as a key mechanism for gaining entry into Google's Knowledge Vault, and validate the proposition that great content, properly structured, is an effective tool – even for B2B – where search query may be low.
As we advised last year, "you should be using structured data on all of your pages, posts, and other content living on the web. One advantage of using WordPress as a CMS (Content Management System) is the ease with which structured data can be applied via a choice of plug-ins. While your human readers might not appreciate the care with which you format your pages, search engines will, which makes it a no-brainer. Just remember that Google wants you to use structured data to describe what's on your page – not attempt to lure searchers into exploring it when it's irrelevant to their query."

Latest posts by Didit Editorial
(see all)
Summary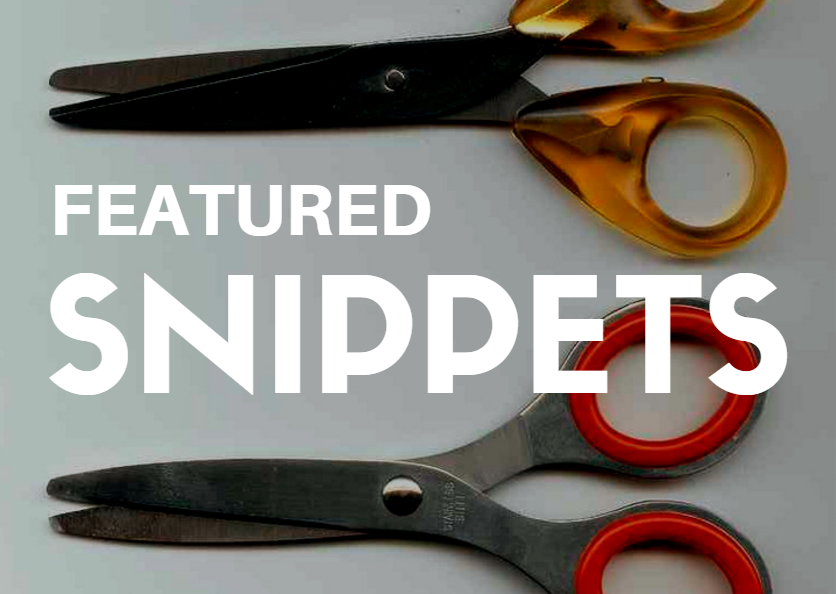 Article Name
Featured Snippets: 3 things that digital marketers need to know
Description
The latest research on Featured Snippets sheds light on how digital marketers can make best use of them to achieve greater visibility on search engine results pages.
Author